Program Director
Ariel Rosenmann
Please contact me with any questions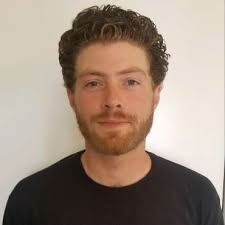 Program Information
Early Bird Price $199 (Reg $249)
Age Group: 2016, 2015, 2014, 2013, 2012 Boys and Girls (Birthyear)
Location: Bartholomew Sports Park
Address: 10150 Franklin High Rd Elk Grove, CA 95757
Training Day: Girls – Monday and Wednesday & Boys – Tuesday & Thursday
Game Day: Saturday and Sunday beginning in March (normally one game per week on a Saturday)
Start Date: December 7th for Girls & December 8th for Boys (break from December 16 – Jan 9)
Training Time: Girls – 5pm – 6.15pm & Boys – 5pm – 6.15pm
Elk Grove Soccer's Advanced Development Program (ADP) for the U7-U10 program is composed of players from beginner to advanced. Players will be grouped based on current ability. It is a great way for players looking to move from recreation and experience the competitive environment. The league is divided in to divisions known as Norcal Premier League, and Cal North Competitive Soccer League (CCSL), and then placed in to levels of Gold, Silver, and Bronze. The placement of teams within the divisions are determined by the performance of the teams as indicated by league standings and other criteria.
Highest qualified coaches in the area
One Day Tournaments
Internationally recognized curriculum
Continue to play with friends
Player Centered Methodology
Local Travel
Low Cost
2x trainings a week (games start in March)
Volunteer to Coach - Learn while your child learns
We have created a unique program for parents and children. In this program our volunteer parent coaches learn about soccer and how to coach. You can assist and learn from one of our full time members of staff. 
Great way to add to your development 
Fun and safe environment
Overseen by our full time staff
Learn new soccer skills
Stay Fit
Meet new friends
More
You May Also Like
Some description text for this item
01
Have you always dreamed of playing soccer at the highest level possible? Join our competitive program and experienced coaches. We have the most qualified coaches in California.
02
No experience in soccer, but eager to try? Recreation soccer is the right choice for everyone who wants to enjoy the excitement of soccer in a fun environment.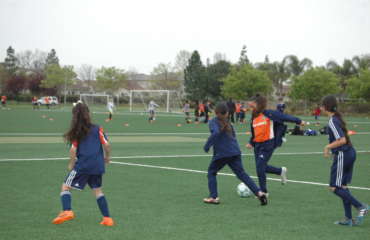 03
Are you wanting extra soccer and looking for someone to play with during the holidays? Elk Grove Soccer welcomes all fun campers to join our camps!